Sportsheets Under the Bed Restraint System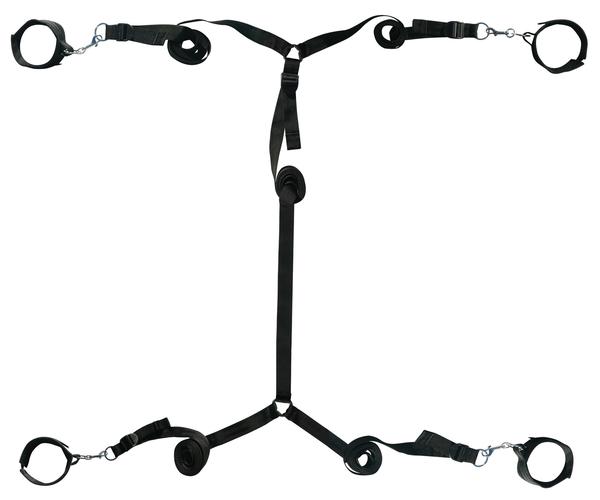 Sportsheets Under the Bed Restraint System
One of our most popular and discreet bondage toys, this restraint kit is ideal for kinky couples! Turn any bed into a bondage playground -- just slide the straps under the mattress and voila! The cuffs are lightly padded for a comfortable and safe fit. With a connector, you can clip the cuffs together to form handcuffs, leg shackles, or even hog ties. And when you're finished, you can tuck the cuffs under the mattress and out of sight, where they will be ready for your next bondage expedition!
Material: Polypropylene webbing, plastic hardware, nickel free metal hardware Velboa fabric, Velcro
Includes four adjustable bondage cuffs (up to 12"), four 63" straps secured to one connector strap that fits securely under your mattress.
The bondage straps fit quickly beneath any mattress. No hooks and adjusts to the size you desire.